A 4-month private program for the online female entrepreneur ready for time, financial and location freedom!
Are you so freaking ready to take your visibility and branding game to the next level, so you become the go to expert in your industry and bring in the money you desire?
Are you sick and tired of feeling overwhelmed with juggling your business and home life and so ready to say buh bye to stress and that constant rushed around feeling you have?
Are you exhausted with a business that feels like it owns you and dream of the days when your business gives you the freedom to save, travel and live your life of freedom without worry?
Do you feel like you have absolutely no control over your time and schedule? Like you are just constantly spinning your wheels and not crossing anything off the to-do list?
I know that right now you are working really hard, I get it, cause I've been in your shoes.
🔶 You feel like everyone else is having success in their business and you are just struggling to get seen and heard online.
🔶 You have dreams of doubling and tripling your current income, but are struggling to get steady clients.
🔶 You are working your freaking a** off every single day, but feel as though you are not making enough progress forward.
You know you are destined for so much more in this world but you just need help reaching new heights. Trust me when I tell you I have been where you are and I know you have the power in you to change the course of your future.
IN just ONE YEAR I LAUNCHED MY BUSINESS, LEFT MY 9 TO 5 AND HIT MY YEAR-END GOAL, ALL WHILE RAISING A NEW BABY
At the end of 2015 I had a realization, that although my life seemed absolutely standard (i.e. beautiful home, wonderful husband, corporate job I actually liked) I wasn't living my life on purpose. The realization came to me in the form a little baby boy and forever changed the course of my life.
I was just like you once, I knew I was destined for so much more than what I was doing. I didn't have a horrible life, by any means, in fact my life was so full of love. What I didn't have was freedom. I dreamed of being my own boss, traveling the world with my husband and son and being in control of my time and energy.
This wasn't my first wake up call, in fact the biggest chapter in my story happened in my early 20's when my little brother was diagnosed with cancer.
WATCHING MY BROTHER FIGHT FOR HIS LIFE, MADE ME QUICKLY REALIZE I WAS WASTING MINE and i had to make a change quickly.
I made a promise to him and myself that I would no longer sit by the sidelines and let my life pass me by. I was taking back control and writing my own destiny from there on out. It was my first realization that any change, no matter how big or small can happen quickly if you want it enough.
Then in December 2015 we welcomed our little boy into this world and everything shifted again. I once again felt that it was time for a change - time to take another step to get me closer to living a life of complete freedom. Juggling a 9 to 5, traffic, exhaustion and still having the energy to be 100% present in his life and mine, just didn't seem like the path I wanted to take.
I HAD ALREADY CHANGED THE COURSE OF MY LIFE SO MUCH, BUT I WAS READY FOR MORE - I WAS READY TO FINALLY LIVE FREELY!
So often I had let others tell me what my life should look like. That I should work 9 to 5, travel only once a year, save my money and ultimately just survive. But I was so ready in that moment with my son to stop surviving and start thriving. I had slowly been gaining momentum for years and I knew that THIS was it.
I grew my Branding and Business Coaching business, attracted dream clients and ultimately left my 9 to 5 three months earlier than planned. How did I do it? I got the help I needed and deserved.
I invested in multiple coaches, spending $10K in my first year of business. Every single day my life was changing for the better! Every day I woke up knowing, in my very soul, that I was on the right track. Sure there were struggles, I was ultimately raising a new baby, building a business that lit me up and working 9 to 5, but the there was no room for failure, I was all in!
I know deep in my core that everyone has a story to tell, a message that someone, somewhere needs to here. I also know that it's possible to share that message and purpose while living your own life of freedom.
I see you and I want you to know it is possible to create the business and life of your dreams - a life that gives you the time, financial and location freedom you crave!
IT'S TIME FOR YOU TO STEP INTO THE WOMAN WHO MAKES A DIFFERENCE IN THIS WORLD THROUGH HER STORY - TIME FOR YOU TO:
Feel confident in your business, so confident you are willing and ready to shout your story and message from the rooftops and start impacting hundreds of lives.
Say Hell Yes to living your life of purpose and feeling damn grateful every single day that this is your f*cking life!
Rid yourself of fear and doubt around your message and exude confidence in sharing your story with others online and in-person events.
No longer play the guessing game when it comes to creating your profitable, freedom-based business. To finally have all the resources you need to focus your energy and time on what truly matters most.
Stop apologizing for wanting more for yourself and your family and start showing up 100% in your life!
Introducing Passport to Freedom
Passport To Freedom is completely tailored to you and where you are in your individual journey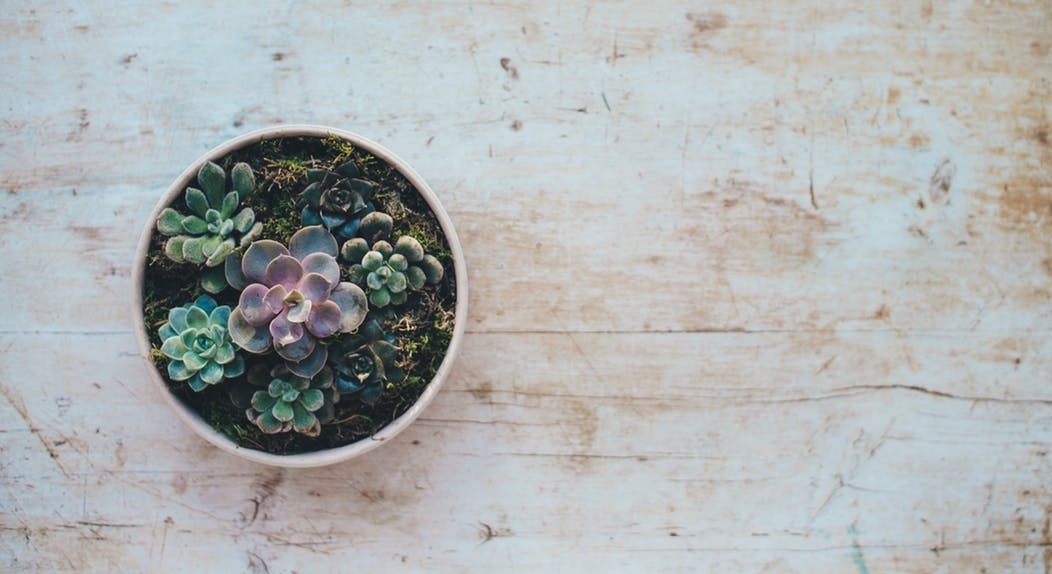 The foundation of your new brand and business include these six pillars
I'll help you move through your fear of failure so that you can show up 100% as a business owner who rocks her shit on the regular and no longer has a feeling of overwhelm around getting her story into the lives of those that need it most
Uncover your personal story so you can build a signature brand and business that allows you to stand out in a saturated market.

Learn exactly what fears have been keeping you stuck for years and develop techniques that work for you to address your fears and no longer fall victim to the same cycle.

Silence your inner critic and boost your self-confidence so you can put your business and message out into the world and attract your dream clients.
CREATING YOUR AUTHENTIC BRAND
I'll help you create a brand that is a true reflection of your story and purpose so that you can stand out in a crowded online world and attract clients who are willing and eager to invest.
Nail down your niche so your messaging is communicated more clearly and your ideal client feels as though you are talking directly to them, addressing their fears and limitations and help them get results.

Become crystal clear on exactly who your ideal client is and what limitations they are currently facing, so you can develop offerings that meet their exact needs.

Build a website that is on brand for your business, speaks directly to your ideal client and is easy to maintain and update, so people can effortlessly find you online and you can spend less time on logistics.
I'll help you develop one of a kind messaging and learn how to speak clearly to your ideal client so that you can consistently sign high-priced clients and double or even triple your 9 to 5 income.
Understand how to share your story and message with the world in an authentic way, by utilizing the power of social media.

Create streamlined content with such ease that you are able to gain visibility not only on social media, but through email marketing, trainings and free offers so you can make more money with less stress.

Get regularly featured as a guest expert on podcasts, blogs, live events and summits so you can spread your message faster and build your raving fans.
I'll help you to build a community of ideal clients so you can fill up your programs with such ease and effortlessly launch new automated courses to people eager to invest.
Create an irresistable, automated free offer that attracts your ideal client so you can focus on relationship building and not hunting down your next client.

Understand how best to convert your community into paying clients so you are no longer in constant desperation mode, but rather completely in sync with your community and their needs.

Reach a greater number of people and build your community through Facebook Advertisement and organic marketing to make the greatest impact in the fastest amount of time.
sustainability and balance to expand
I'll help you to understand the techy stuff that comes with running a business so that you can spend less time researching and more time making money and remove the feeling of overhwelm when it comes to sustaining your business.
Create balance in your life and business to better manage your time so you can build your empire without neglecting your family and self-care along the way.

Learn how to break down your goals into smaller, tangible tasks so you are more in control of your time and constantly increasing momentum to get more shit done.

Automate your business and streamline your approach so you can experience more location freedom and the flexibility to cut your work day in half.
TANI MORGAN
MINDSET MENTOR, yoga instructor AND FOUNDER OF TANI MORGAN COACHING
"I highly recommend that you hire Michelle to help you with your website and creating your brand. She is super knowledgeable, fun to work with and totally there for you when you need her. I was really nervous about investing in her program but it was really the best decision I could have made. I've gained 6 new clients since working with Michelle!"
THIS 1:1 experience includes:
↠ Big picture visualization session (60-minutes) to get clarity on where your brand and business is going!
↠ 8 private 60-minute coaching calls via Zoom
↠ 1 90-minute strategy session to deep dive into the step-by-steps needed to create massive income in your biz
↠ Unlimited access to me via email and Voxer to get your questions answered between sessions
↠ Private client folder to house your content, copy and bonus materials provided to support you in your journey
↠ BONUS: Access to Brand New Adventure and Roadmap to Freedom courses
↠ BONUS: Access to all bonus and guest expert trainings from Roadmap to Freedom LIVE
↠ BONUS: Pinterest strategy session with Jena Liat and Social Media Strategy with Kirsten Atkins
SOFIE VON MARRICKS
BRANDING COACH AND FOUNDER OF HOT RICH LOVE YOUR LIFE BITCH
"Michelle is one of the kindest, most compassionate and powerful coaches I know. If you are a woman who wants to be on the fast track to true freedom: time freedom, financial freedom & location freedom, work with Michelle while you still can. Her eye for branding and getting things DONE will have you standing out in your industry from the start. WORK WITH HER!"
steph miller
actor, self-empowerment online business coach and founder of thriving bohemians
"Working 1:1 with Michelle has exceeded my expectations by far. She's an incredible coach who's grounded, passionate, and knows her shit. I always feel calm and inspired after our sessions, and she always meets me where I am. I could easily sing her praises all day."
LIMITED TIME BONUSES INCLUDE:
↠ BONUS: Access to Brand New Adventure and Roadmap to Freedom courses
↠ BONUS: Access to all bonus and guest expert trainings from Roadmap to Freedom LIVE
↠ BONUS: Pinterest strategy session with Jena Liat and Social Media Strategy with Kirsten Atkins
Prices going up in September
INVESTMENT: 1 payment of $8,000 or 5 payments of $1,600
"Michelle has some pretty awesome gifts for working with an supporting female entrepreneurs! Shortly after I began working with her I had a pretty major shift in what I wanted to do with my biz and she totally helped me navigate that with grace & ease. During our time together I completely rebranded, set up a new gorgeous website, new email system, new opt ins & funnels, and grew my Facebook group from 10 to 100 members. Plus I had a branding photo shoot that resulted in pictures that totally feel like me and what my biz is all about (thanks to Michelle for her help on this too!) I'm now feeling super confident and at ease that my brand reflects me and my message is clear & consistent. I'm excited to share my group & website because I love how pretty they are and I know they're filled with valuable content that draws my ideal clients in. You'll be amazed at the magic you and Michelle can create together!"
LISA FOX BAIL
WELLNESS ADVOCATE
TRACY JENKINS
MINDFUL WELLNESS COACH and founder of soul gypsy wellness
"I came to Michelle because I wanted to stand out in the often noisy world of social media and mobile coaching. I knew the foundation that I wanted my business to operate on but I had no idea how to get it there. Before working with Michelle, I spent months spinning my wheels trying to build and brand my business with a DIY mentality. As a new coach and entrepreneur I had no idea where to start or what a brand for my business would even look like. I was in a constant state of overwhelm and confusion. If you're anything like me you might assume that a branding course is going to jump right into creating a logo, choosing photos, picking out brand colors and creating business cards - I assumed wrong! Michelle first guided me to find focus in my own personal story - to dig deep and connect with my "why." Why was I choosing to build such a business and how would I use my story to connect to my ideal client. She helped me to understand why this work was some of the most important I would do for myself and my business. This was the step I avoided for so long because it is often the hardest part of building such a personalized business. It finally felt approachable with her step by step system and questions that continuously kept me digging deeper and getting closer to my authentic self. Once I was finally able to complete this work and truly connect with my story, branding my business began to unfold more naturally than I ever could have expected. Today my brand is evolving into a beautiful representation of me, my story and the clients I work with. I'm so thankful for the powerful breakthroughs that I have had since hiring Michelle and I would recommend her to anyone looking for unique personalized branding to help set their business apart from the noise."
In order to finally live freely you have to:.
LET GO OF YOUR FEAR OF FAILURE AND KNOW YOU HAVE THE POWER.

DITCH THIS IDEA THAT YOU AREN'T MEANT FOR SUCCESS, CAUSE YOU TOTALLY ARE.

BE WILLING TO DIG DEEP TO UNCOVER WHAT IS TRULY HOLDING YOU BACK FROM YOUR LIFE OF FREEDOM

TAKE ACTION
Together we will give you the momentum you desire to reach your life of freedom. Ditch your fear of failure and welcome your success with open arms. Become crystal clear on your ideal client and how to best reach and market your messaging to attract them. And build your confidence in technology to share your voice via your website, social media, webinars, Facebook ads and more.
PASSPORT TO FREEDOM IS A JOURNEY WE WILL GO ON TOGETHER AND TOGETHER WE WILL BUILD A BUSINESS THAT COMPLETELY LIGHTS YOU UP AND WELCOMES YOUR LIFE OF FREEDOM.
You've made it this far so what is holding you back? If you are still unsure or have questions about how this program can help you reach your goals then let's have a chat. Book a discovery call with me so I can answer any questions you may have about the program, my process as a coach or payment plan options.